Order Fulfilment
To fulfill an order go to ORDERS ORDERS and click over the UNFULFILLED tab and find the order you want to fulfill. Now click over Order Number on the #Order column of the order lists table. On the next screen, you'll be able to mark the order as Paid or Unpaid.
TIPS! To find an order, you can use the search box in the top right corner over the order list table.
Merchant Dashboard Orders Orders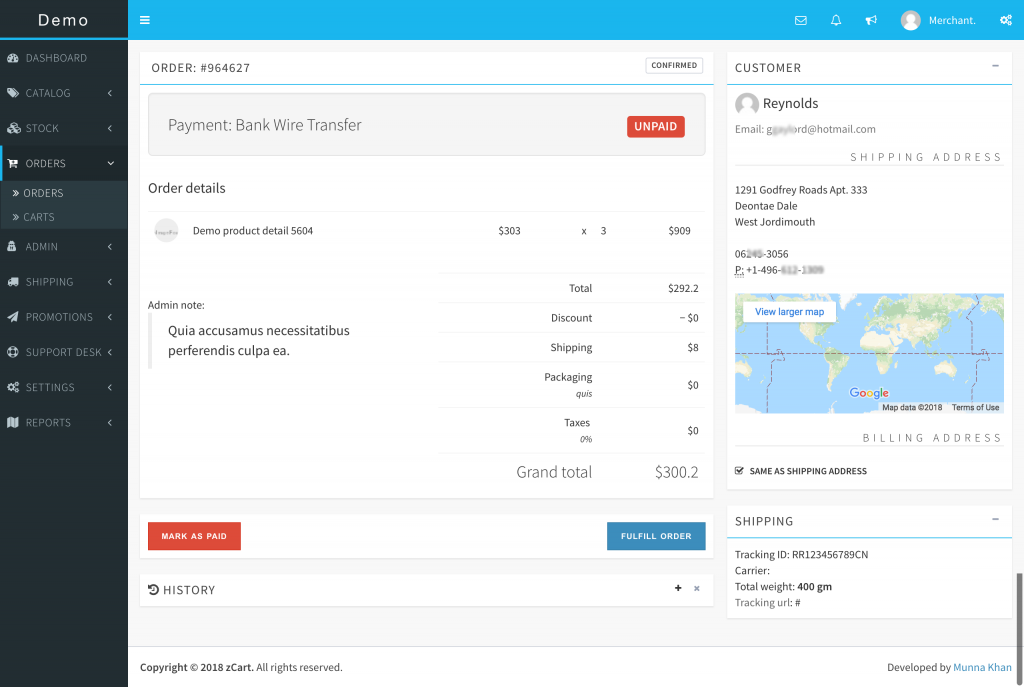 If you already shipped the order to delivery, click FULFILL ORDER button to update the status. On the next screen, you can select the shipping carrier and update the order tracking number so that the customer can track the order shipment. You can also send a notification to the customer about the update.
NOTE: When the marketplace will be configured as admin gets paid directly then only the admin can mark the order as paid.
You can see any disputes opened by customers in the merchant dashboard.
Merchant Dashboard Support Desk Dispute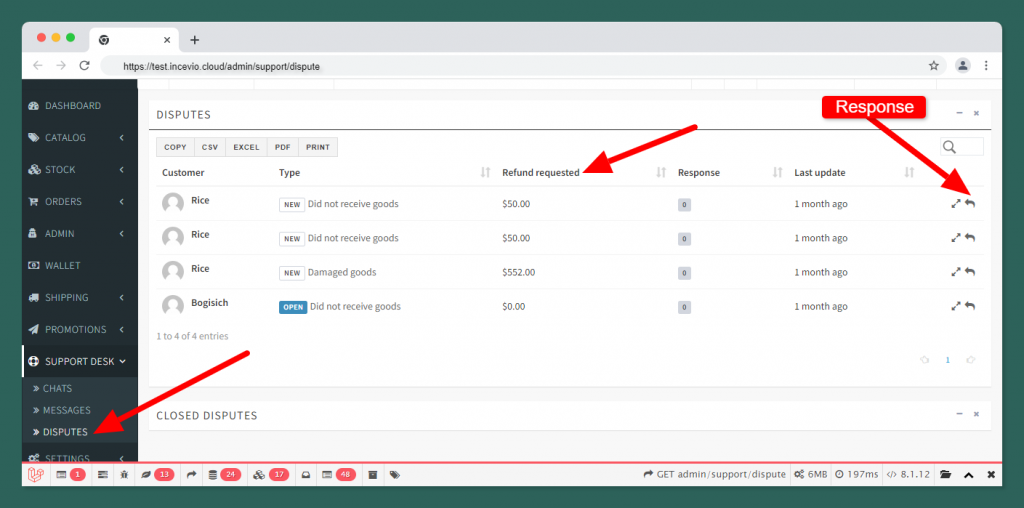 By clicking "Response" you can change the status of the dispute.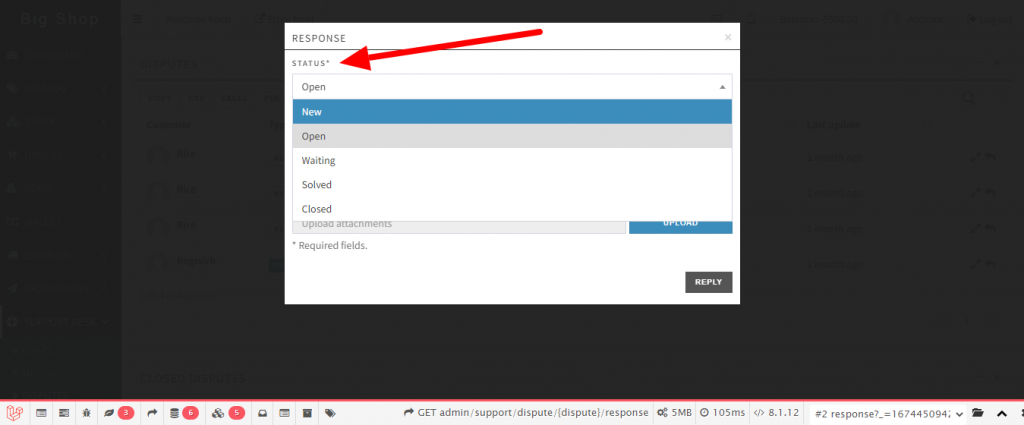 Customers also can check the running dispute status from their dashboard