Visitors
In e-commerce business understanding the customer is more important than anything else. With the help of Google Analytic, the system brings you all the important information you may need. If you didn't configure Google Analytic yet, please configure. Though the system has a basic visitor tracking features to give you some information about visitors.
Info! You search and BAN any IP address from your marketplace from the visitors IP table.
REPORTER  VISITORS
---
Sessions
This column chart will show you last 12 month's sessions, page views and unique visits from Google Analytic. You can configure the time period on the configuration file.
REPORTER  VISITORS  VISITORS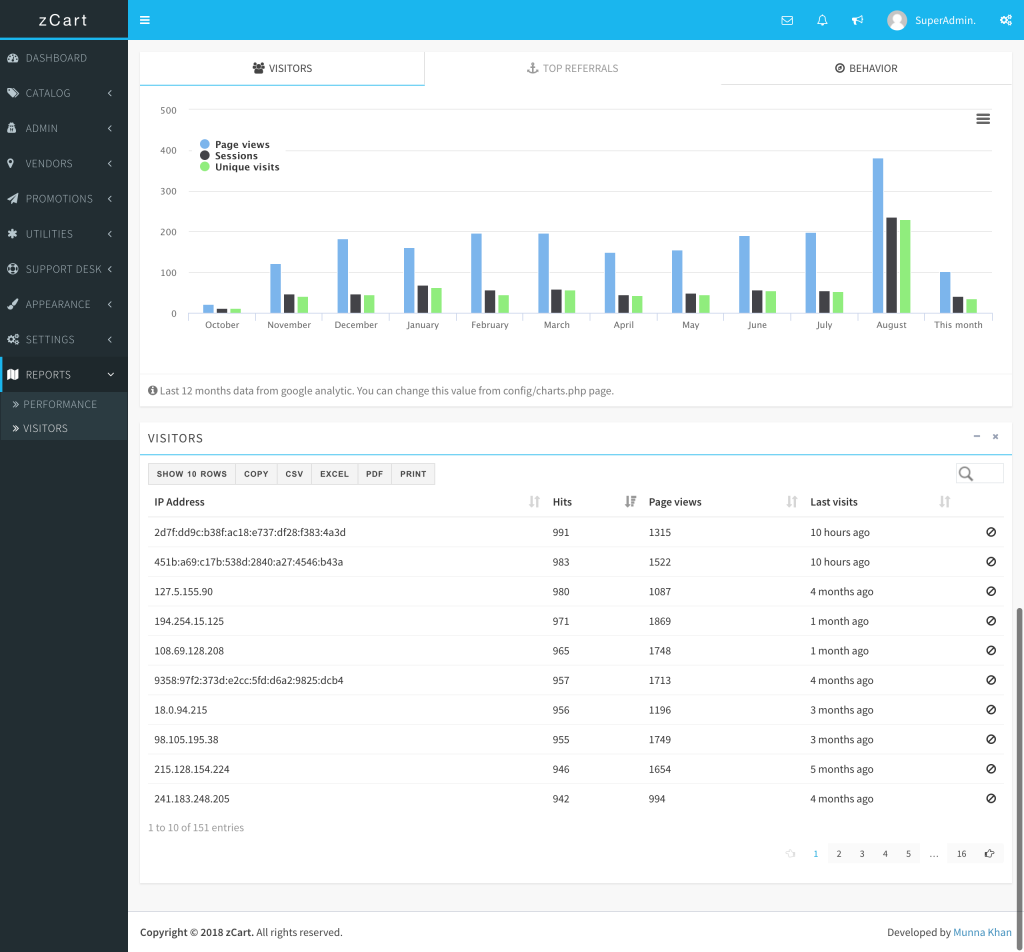 Referrals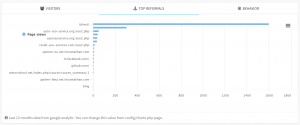 This bar chart will show you last 12 month's top referrals providers.
REPORTER  VISITORS  REFERRALS
Behavior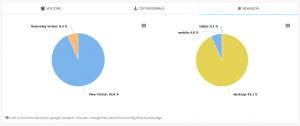 This graph will show you how many returning visitors you got in the last 12 months, which devices used to visits. This will help you to get more idea to do business in the future.
REPORTER  VISITORS  BEHAVIOR