Messages
The message module design to communicate with customers. You can only send messages to customers and customers can also send you messages.
SUPPORT DESK  MESSAGES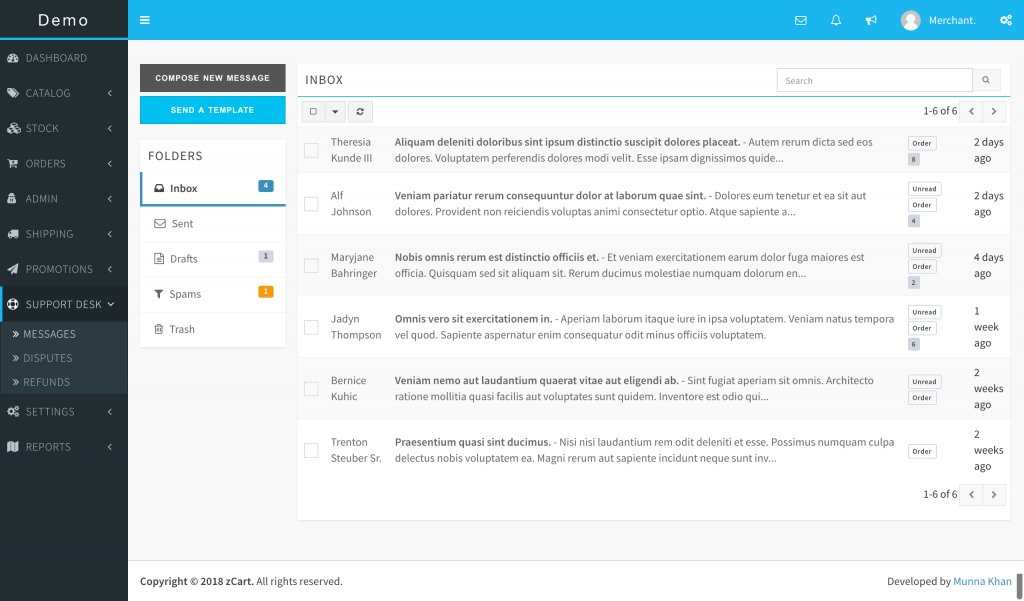 Send an Email Template
To send a saved email template to choose to SEND A TEMPLATE when you send a compose a new message.
If the marketplace allows you to create email templates, then the option will be here: SETTINGS  EMAIL TEMPLATES. Email templates can be in plain text or HTML markup text.