Categories
The category module is divided into three sub-modules like group, sub-group, and category. The category group is the grandparent and the first step to organizing the product listings, under a category group there can be many sub-groups and finally, a sub-group can hold many categories.
CATALOG  CATEGORIES
You can create and manage groups, sub-groups, and categoris from this section of your admin dashboard.
An example of a category listing is like this:
Category Groups
A background image can be set for the category group, the background image will be placed on the extended category list box on the marketplace front-end when visitors navigate to the Shop by Category dropdown. You can set a beautiful icon to display on the left of the category group dropdown list. Hundreds of searchable icons are included to choose from and select from.
CATALOG  CATEGORIES  GROUPS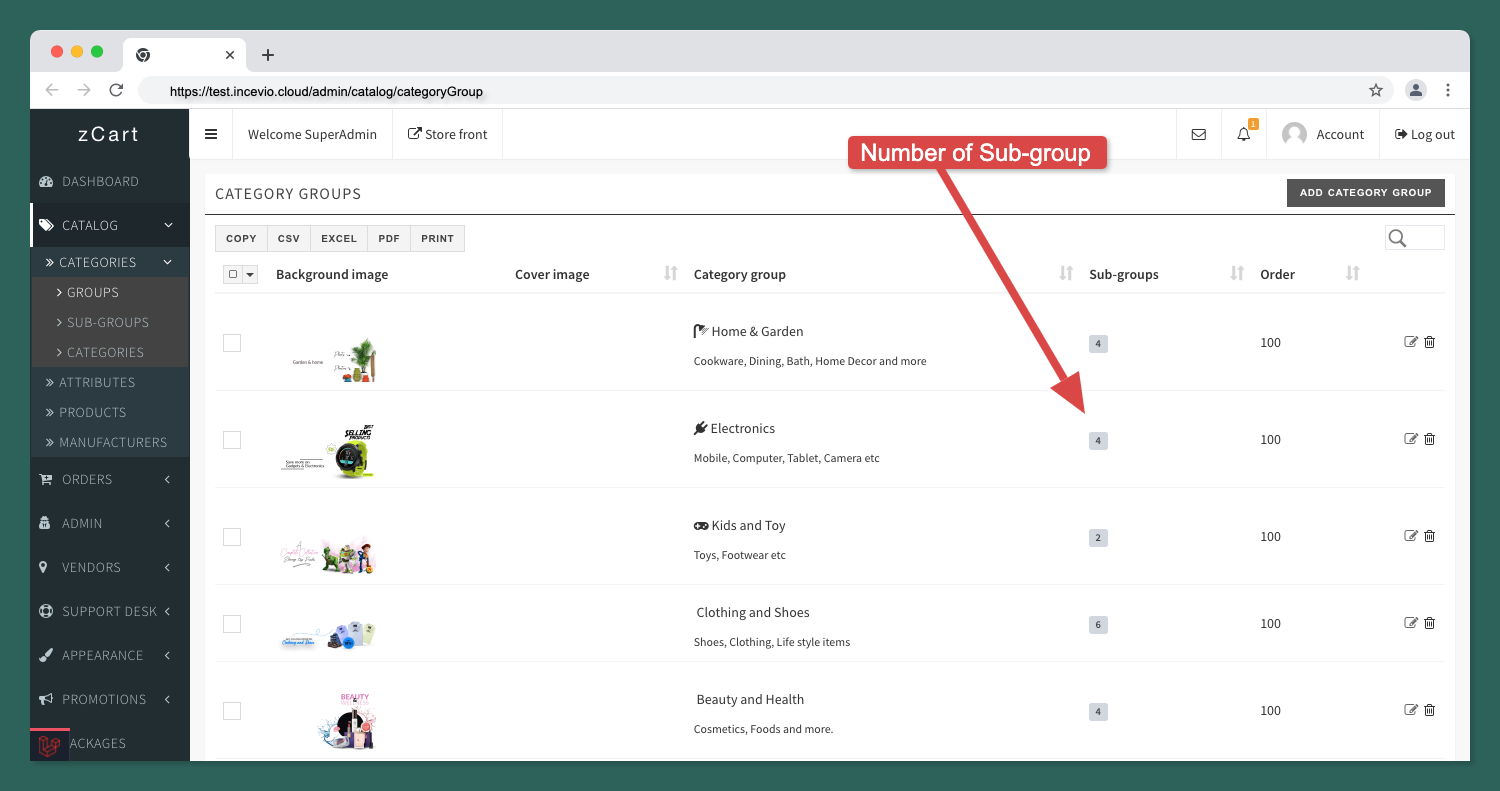 Category Sub-groups
You can think of the sub-group as the parent category of the end label categories. A sub-group can hold many end-label categories to organize the catalog.
Managing the sub-group is easy from this section.
CATALOG  CATEGORIES  SUB-GROUPS
Category
The category is the final label. All products will be directly under the category. A feature image can be added with for every category that will be placed as a banner on top of the category listing page. This image can describe the category better. The image size should be 1280px X 300px to view properly.
CATALOG  CATEGORIES  CATEGORIES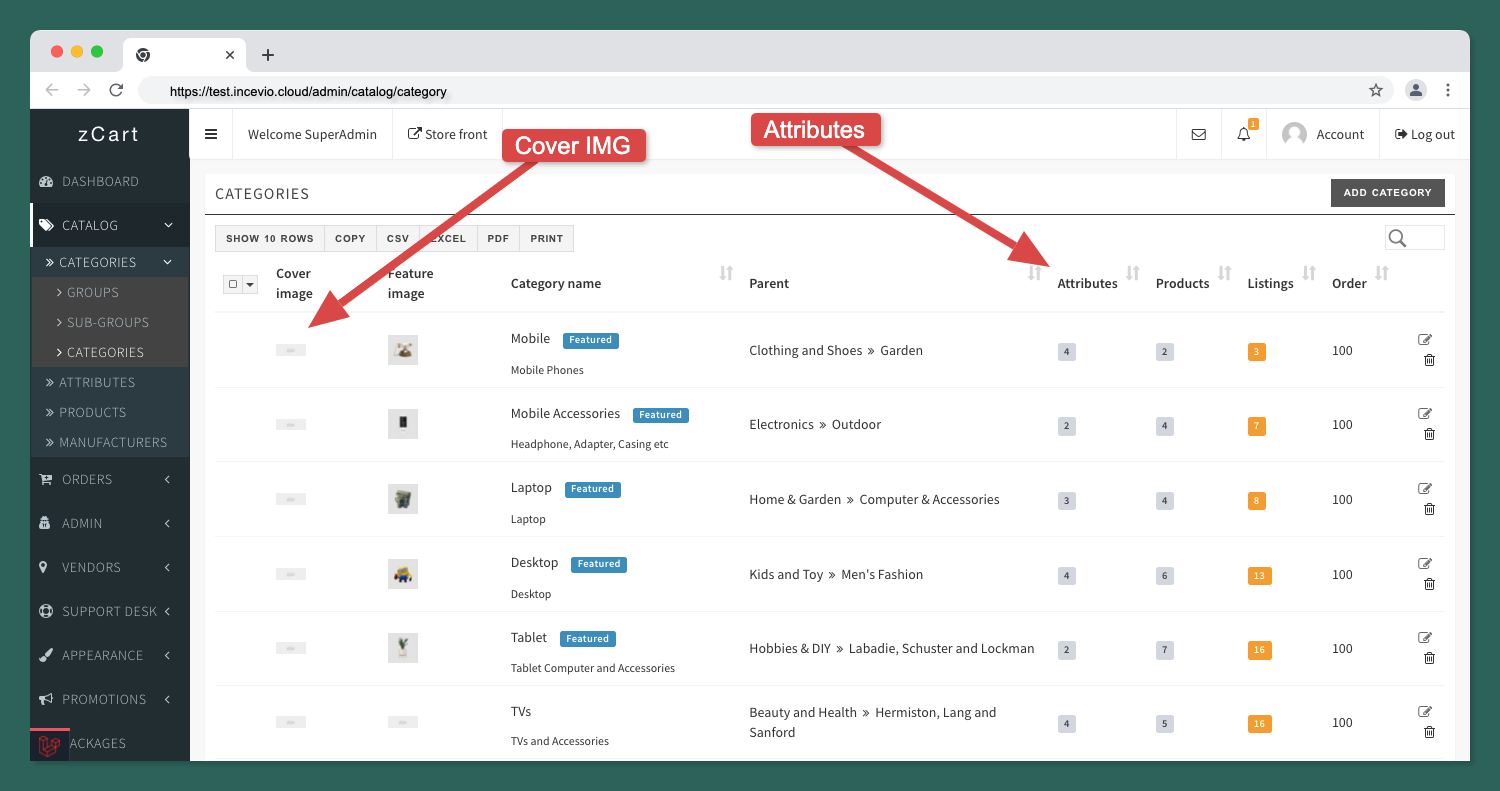 When vendors will assign category-wise attributes customers can filter products in the marketplace based on the attribute. Product attributes are key to finding desired items in the increasingly crowded e-commerce marketplace.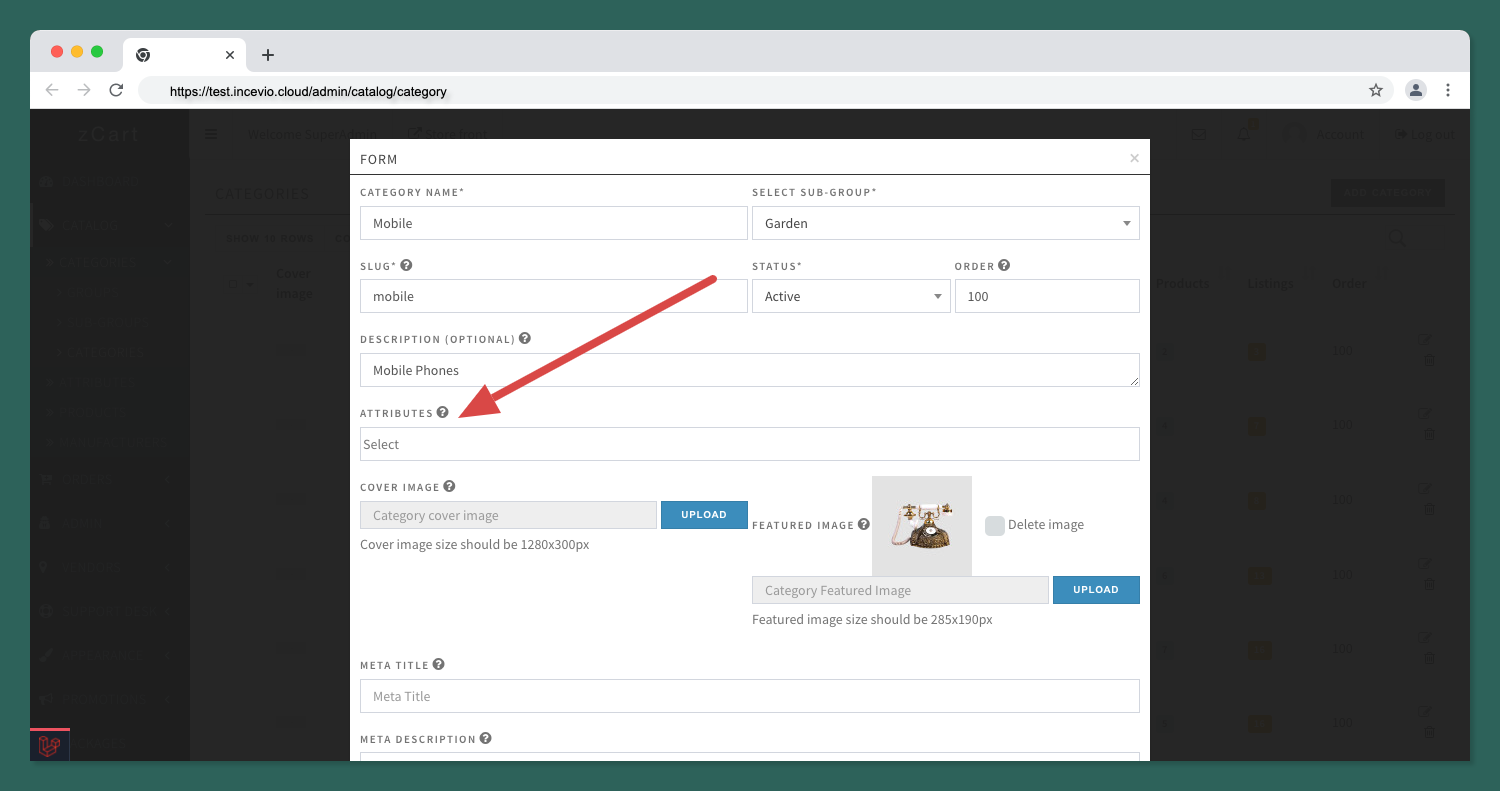 You may watch this tutorial to add category-wise product attributes.
Warning! If you trash or remove any parent Group or Sub-group, all associated child entities also will be removed.