Vendor Verification System
This is one of the most requested features from the customers. This feature will help your marketplace to prevent fraud and gain trust from buyers. A shiny verified badge 

will be displayed on the side of vendor name on the marketplace, so the customers will know which vendors are verified.
FRONT-END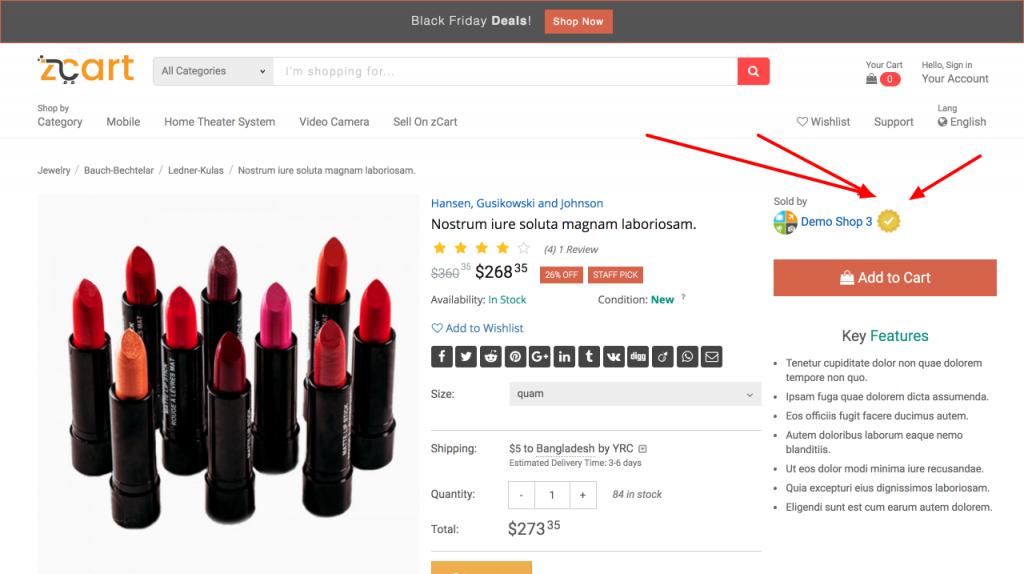 Vendors can upload the required documents from the profile page and admin will see the request on the dashboard.
When a vendor uploads documents to verify you'll see the PENDING VERIFICATIONS box with the number of requests.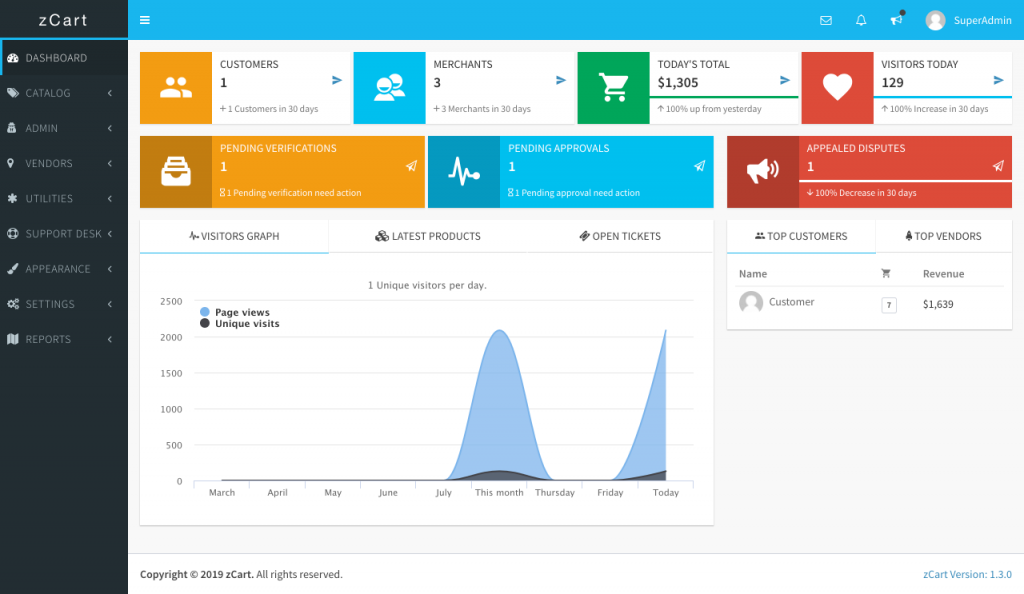 Click over the symbol will get you to the pending verification control panel.
PENDING VERIFICATIONS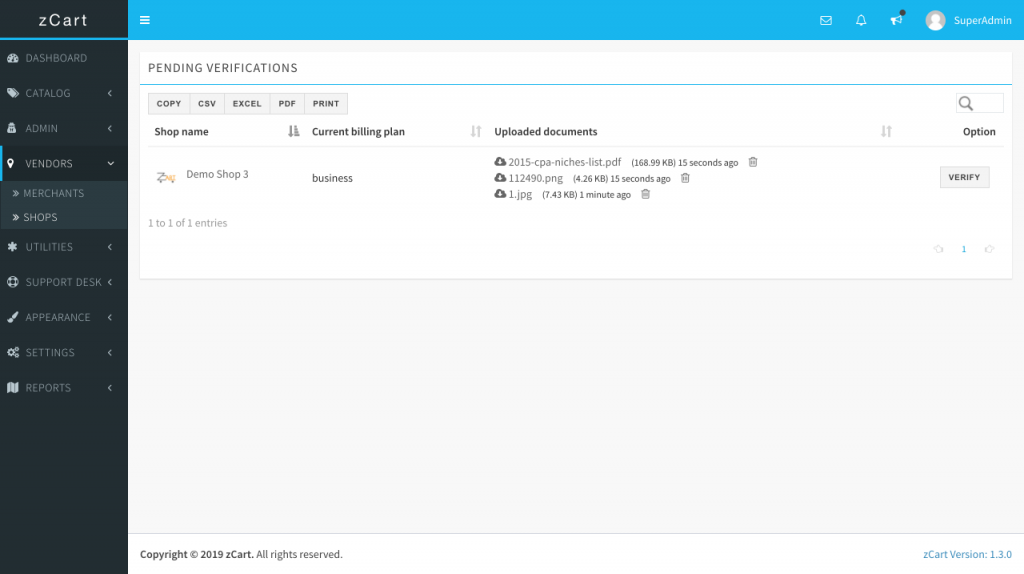 Click over the symbol to download the document and do manual inspection. After you're satisfied with the submitted documents you need to click over the VERIFY button to complete the action. After you've done you can also delete the file using the button to keep your system clean.