Digital Products
We are thrilled to announce the addition of a new and exciting feature to our e-commerce platform: Digital Product Sales! This innovative feature allows sellers to offer digital goods, such as ebooks, software, music, and more, for purchase on our platform.
How to create the digital product: 
Creating a digital product is the same as you're adding other products, just when you add a product to the system catalog make sure you enable the downloadable option.
Admin Dashboard>>Catalog>>Product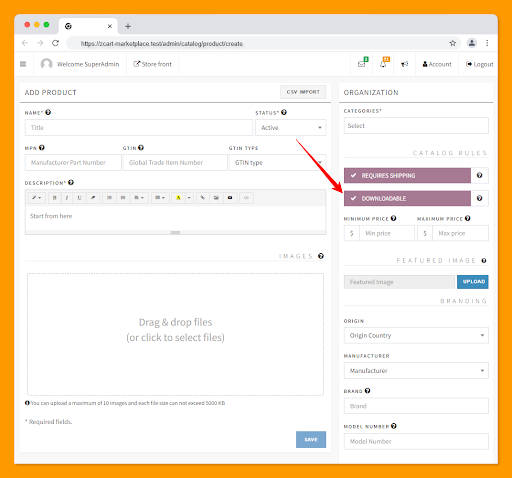 Once the digital products are available in the catalog, vendors will find the product on search like all other products in their inventory management section. 
Then as a seller when a vendor will create listings using a digital product the system will generate the necessary fields to accommodate the need. Also, they can upload the digital deliverable file and can set the download limit for the customer who bought the digital product.
Seller Dashboard>> Stock>>Inventories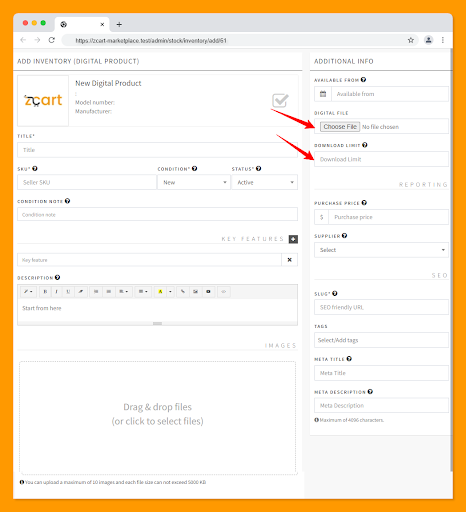 The download limit field is a dynamic option. When the vendor keeps this limit field empty, customers will be able to download the digital files for an unlimited number of times. The system will restrict the buyers only when the download limit is set by the seller. 
Taxes and Shipping Zones:
For digital products, the system will calculate the taxes based on the customer's location. zCart will use the same shipping zone features to get the location and apply the tax profile linked to that shipping zone but its digital product system will not implement the shipping rates as the delivery will be digital. Still, vendors will have to configure the shipping zones to allow customers to make any purchases from the vendor.
Frontend: 
The digital products will be visible to the marketplace front immediately after creating the listings and will be available for purchase. The shopping experiences will remain similar for customers but the digital payment options will be available because these items are electronically deliverable.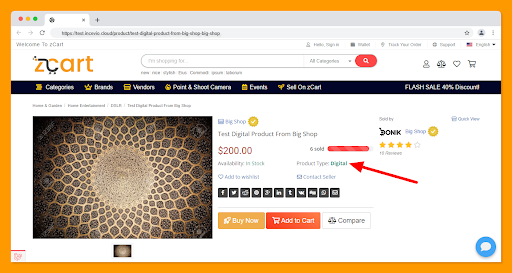 Carts:
zCart will separate carts for digital and physical goods to keep the shopping experience seamless and hassle-free.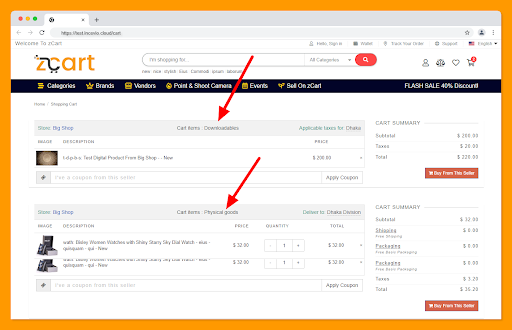 Download link:
From the front end when a customer makes a purchase of a digital product, the system will generate a unique link for each order and item and give the link to the customer.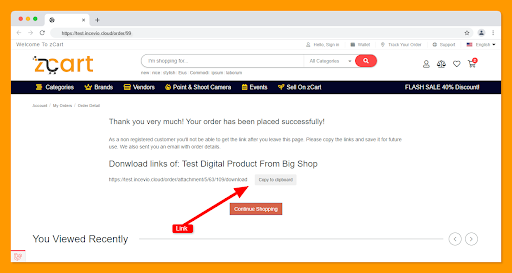 The guest customers will get the download link to the order success page and to their mail on the other hand, registered customers will also get access directly from their dashboardxe.