Vendor Approval System
If you set the VENDOR NEEDS APPROVALS on at SETTINGS  CONFIGURATION section, then every vendor will require manual approval from admin/platform to get live.
VENDORS  SHOPS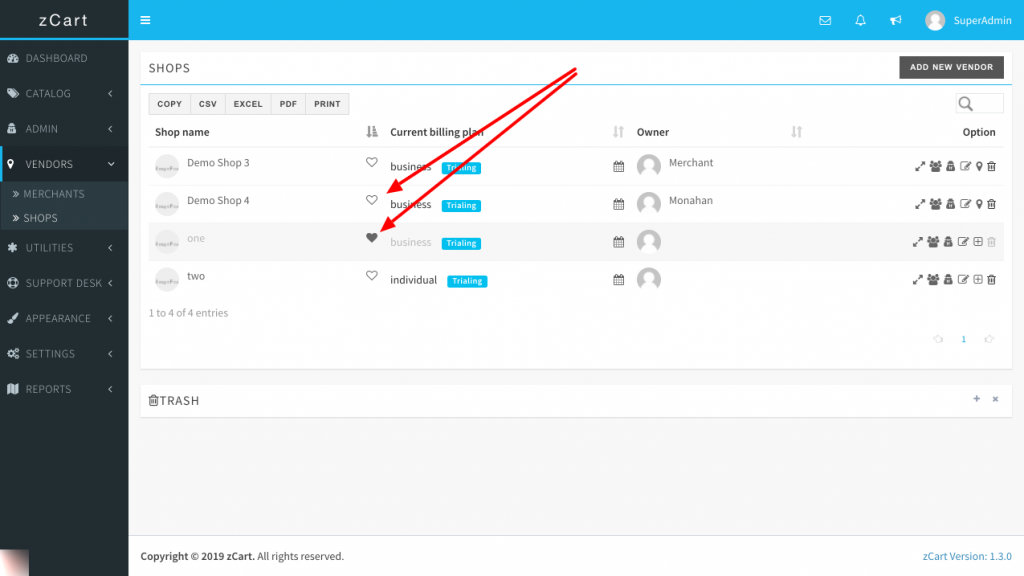 The sysmol means the vendor is active and the sysmol means need approval. You can click over the symbol to activate or deactivate the vendor. Also you can use the symbol on the option panel to do the exact same.