Guest Checkout
Guest checkout is a feature that allows customers to complete a purchase without creating an account or logging in. In a multivendor marketplace, guest checkout is an important feature to increase sales. Some customers may abandon their purchase if they are required to create an account or log in. By offering guest checkout, the marketplace can reduce cart abandonment and increase sales.
zCart offers guest checkout with the default script without installing an extra addon. Some customers may be concerned about sharing their personal information when creating an account. Guest checkout can help alleviate these concerns by allowing them to complete their purchase without creating an account or sharing unnecessary personal information.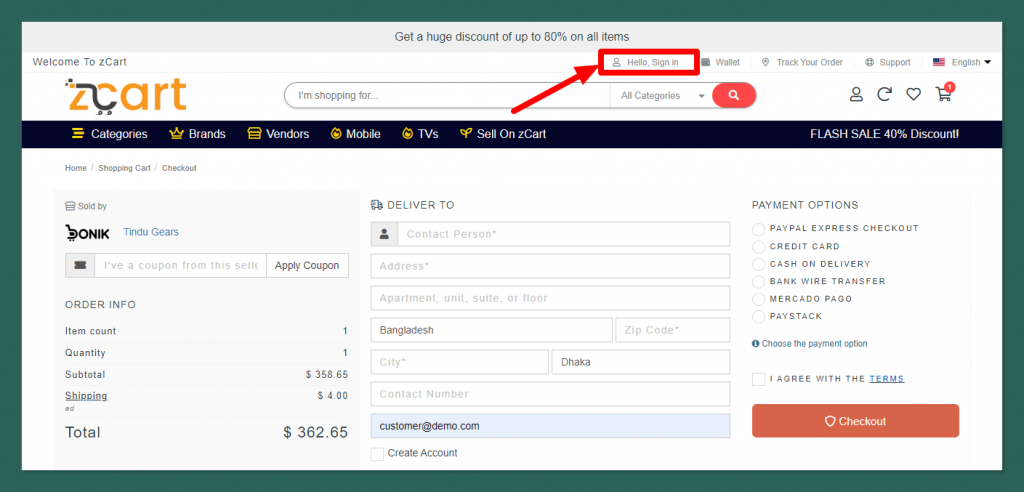 Guest checkout can speed up the checkout process by eliminating the need for customers to fill out lengthy forms or go through account verification processes. It can save time and effort, which can lead to a better overall shopping experience for users.