Subscription Plans
The default vendor subscription billing provider is
Stripe
. If you want to use
PayPal's Braintree
instead of Stripe. Please make a request for the Braintree version. The conversion charge is
$99
USD only.
Get Braintree Billing
Create subscription plans for the vendors. Vendors will see the offers on the merchants landing page and will be able to register any of these plans you created here. Set the plans very carefully.

Create Stripe Subscription Plans
First, you have to create Stripe subscriptions. You can check out the Stripe's documentation here for creating subscriptions. Then create the same subscription plan on you zCart admin panel.

INFO: The subscription plan ids have to be exact same in both platform.
SETTINGS  PLANS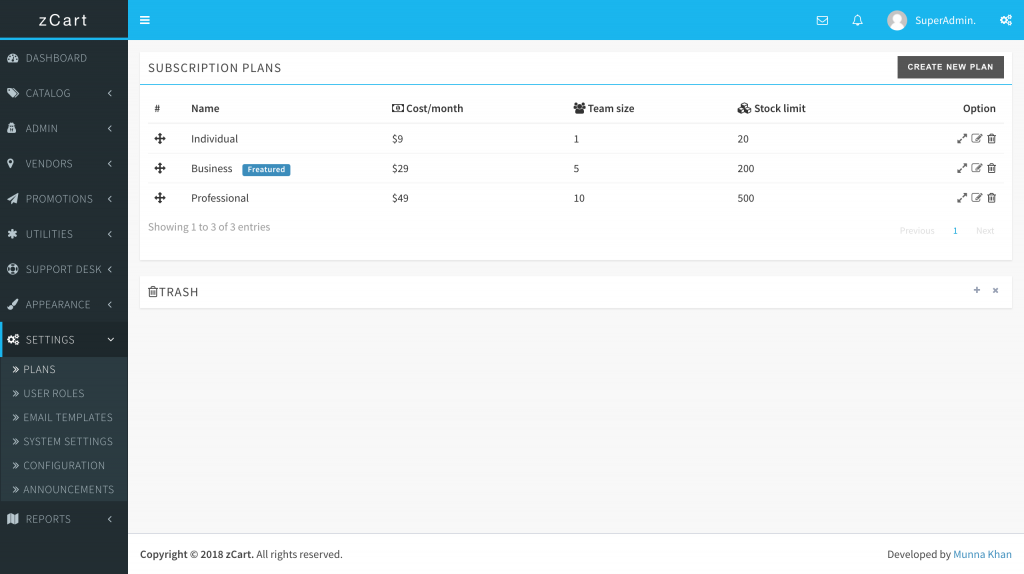 TIPS: It's recommended to create maximum 2 or 3 plans, not more than three.