Manage Vendors
A vendor can register on the merchant landing page and you don't have to do anything at all. Sometime you may want to add a vendor from the back office and you can do that! To create a new vendor, you just have to provide some basic information and the system will send an email with instructions to the vendor to complete the registration process. Of course, you have full control to manage vendors from your admin panel.
SETTINGS  CONFIGURATION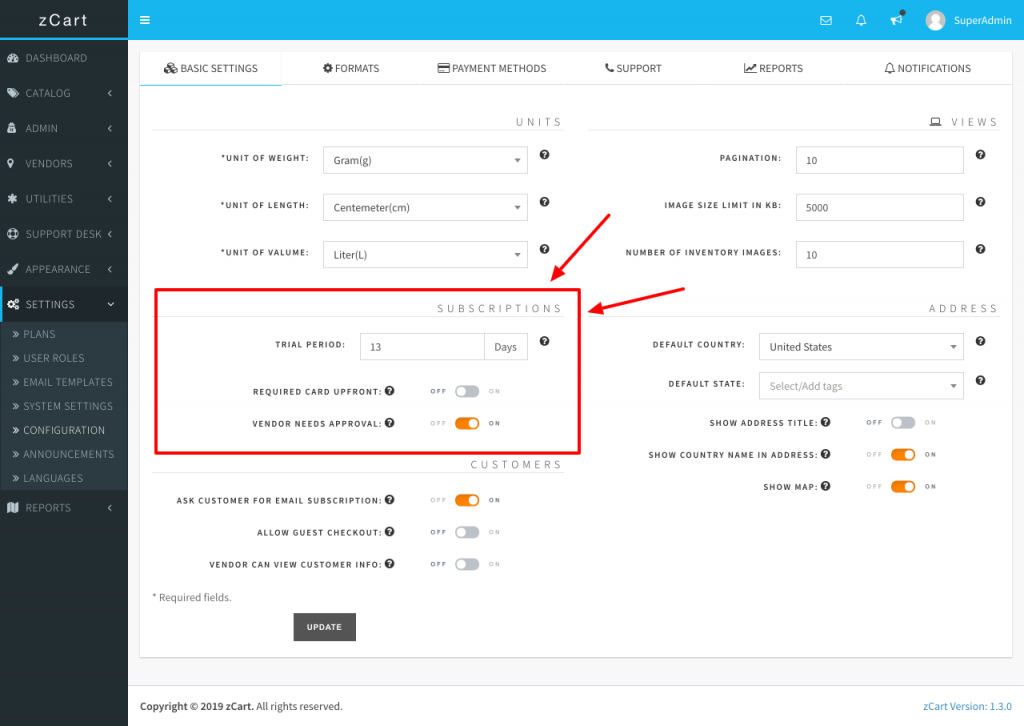 You can offer a trial period with your subscription plans and also can set if a vendor needs to add a card on the time of registration. Read this article to manage subscription plans.
VENDORS  MERCHANTS