How to Reinstall The License or Script
There are many cases, you may need to move the application to a new location. It can be move from local development server to live server, changes domain name, move from a server to a new server, or just want to do a fresh installation on the same server. Amazingly the system has the option to uninstall the license from the server, which will allow you to reinstall the script or license again.

SETTINGS  SYSTEM SETTINGS  ENVIRONMENT CONFIG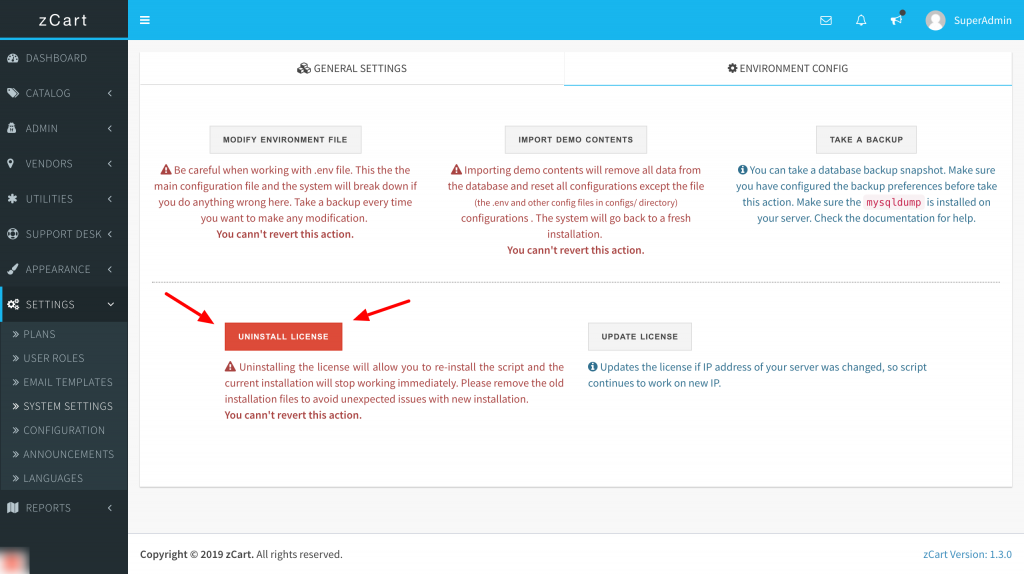 Update IP address associated with the license
Sometimes your server IP address may have been changed and you just need to update the new IP address associated with the license without uninstalling the license or application. To do so you need to just click this UPDATE LICENSE button. The system will do the necessary task and update the license automatically.

SETTINGS  SYSTEM SETTINGS  ENVIRONMENT CONFIG